🌸 Title: Pariah's Lament
🌸Author: Richie Billing
🌸Published: March 17th, 2021
🌸Genre: Adult, Historical, Fiction, Fantasy
🌸 A non-major spoilers review.
---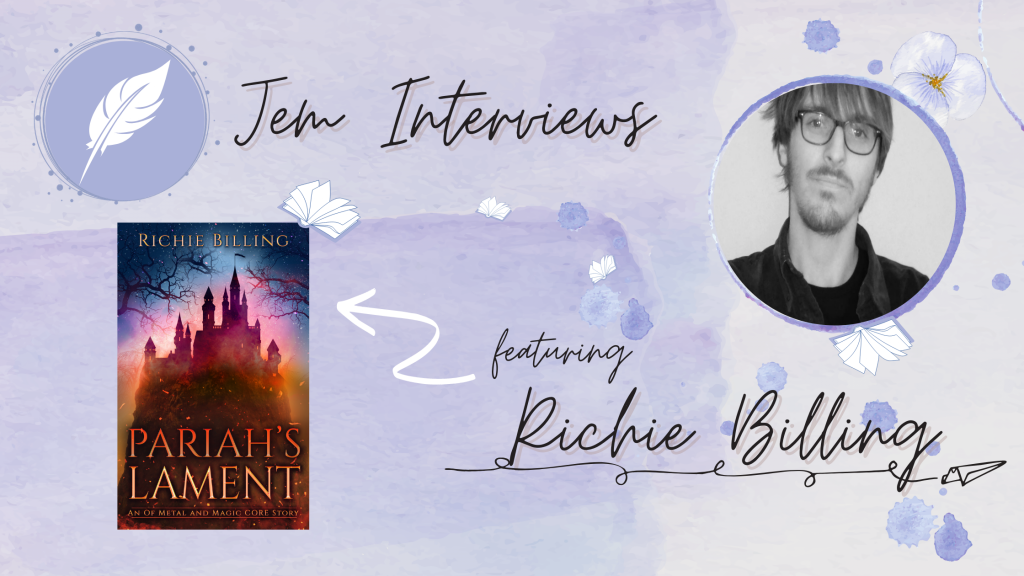 🌸Check out my interview with the author, Richie Billing!🌸
---
Pariah's Lament follows Isy and Edvar. Isy has to help the Amast, an ancient race in dire need of help if they are to survive. Rejected by her own family as the Amast were rejected by society, she helps them find the salvation they so desperately need while facing her. After an attempt on his Keeper's life, Ashara, Edvar must overcome his feelings of doubt to find out who was behind the attempt and hold together the kingdom.

Thank you to the author for providing me with this ARC!
My excitement to read this was off the charts! Let's get into it!
First, the worldbuilding in Pariah's Lament was executed thoughtfully and with care.
The world felt very well-thought-out and the system overall made sense. Sometimes it's hard balancing this and I think it was done so well.
Adding a map in a book is so convenient, but the amount of worldbuilding Billing put into his writing astounded me! I really felt like I was there!
The character descriptions were beautifully done. I could really see the characters in the story, such as the Amast.
One thing I found lacking, however, was the characterization.
This was why I ultimately had to give it 3.5 stars. I felt like I was told so many things that happened rather than experienced with the characters.
For example, when Isy said she had trained with the other women archers, I really wanted to be there with her in that moment to feel her grow.
This happened quite often; I was told these characters were growing but I wasn't in the moment with them, and that made me sad.
Another thing that bothered me specifically at the beginning were the characters repeating things constantly rather than unveiling them over time.
For example, Isy is curious rather than scared about being kidnapped for a time before the scent of bodies reminds her that—oh—she's kind of being kidnapped, and then she gets scared all over again. But then, once again, she has the same thoughts as before, just worded differently.
After around 45% the book really picks up. Everything prior is just lying out the groundwork for the main issue: the invasion of Karrabar.
Most of the time, invasions happen because kingdoms want territory. In this case, there is a much personal reason for this, and I loved it!
I will admit I found everything prior to be a bit slow and hard to get through, but boy was it worth the wait… because those fight scenes were so good!
I found the writing in-depth and invigorating with Billing's thoughtful touch.
Wow, just wow. The dark, gritty reality was not held back, that's for sure. And I'm so glad for it.
What I'm finding lately in a lot of books is that we're often spared from the nitty-gritty, and instead given the lucrative, "cool" details. But honestly, sometimes we just need to see it all, and Pariah's Lament did just that.
I also really loved the themes that were presented: acceptance (Isy and the Amast) and confidence (Edvar). At times they seemed a little too obvious and thrown in your face, but at other times they were extremely moving.
Pariah's Lament by Richie Billing introduces us to a wonderful plethora of characters backed by even better worldbuilding. If you enjoy historical fantasy with well-meaning themes of acceptance and confidence, this read is for you!