Hiya everyone! It's February, which means it's Black History Month.
I hope this month (and really, every month—we should always care about issues in the world) that you take a minute to sit down and really educate yourself on Black Lives Matter and the issues still going on, even when the topic isn't "trending." Just because something isn't trending, doesn't mean it isn't still going on. Find out how you can help.
Here are my top 5 books by Black authors that I'm absolutely stoked to read coming out this year and I hope this encourages you to add them to your TBR list, too! There are obviously more, but these ones really caught my eye and I hope you're just as excited as I am to read these!
🌸 FYI: this is in order of release dates!
---
🌸1.

WINGS OF EBONY

🌸
🌸 Title: Wings of Ebony
🌸Author: J. Elle
🌸Release Date: January 26th, 2021
🌸Genre: YA, Fantasy, Fiction, Sci-Fi, Mythology, Contemporary
🌸Synopsis: "Make a way out of no way" is just the way of life for Rue. But when her mother is shot dead on her doorstep, life for her and her younger sister changes forever. Rue's taken from her neighborhood by the father she never knew, forced to leave her little sister behind, and whisked away to Ghizon—a hidden island of magic wielders.
Rue is the only half-god, half-human there, where leaders protect their magical powers at all costs and thrive on human suffering. Miserable and desperate to see her sister on the anniversary of their mother's death, Rue breaks Ghizon's sacred Do Not Leave Law and returns to Houston, only to discover that Black kids are being forced into crime and violence. And her sister, Tasha, is in danger of falling sway to the very forces that claimed their mother's life.
Worse still, evidence mounts that the evil plaguing East Row is the same one that lurks in Ghizon—an evil that will stop at nothing until it has stolen everything from her and everyone she loves. Rue must embrace her true identity and wield the full magnitude of her ancestors' power to save her neighborhood before the gods burn it to the ground.

🌸Why I'm excited to read it: Well, magic, duh. Plus, sisterly love is something I can only experience in books (*sniff*, I'm an only child) and it's interesting to see what a character will do or sacrifice in order to save their loved ones. I'm also curious about how she came to be a half-god, half-human. I guess we'll find out! Also, is this cover just gorgeous or what?
---
🌸2.

THE GILDED ONES

🌸
🌸 Title: The Gilded Ones
🌸Author: Namina Forna
🌸Release Date: February 9th, 2021
🌸Genre: YA, Fantasy, Fiction, Sci-Fi
🌸Synopsis: Sixteen-year-old Deka lives in fear and anticipation of the blood ceremony that will determine whether she will become a member of her village. Already different from everyone else because of her unnatural intuition, Deka prays for red blood so she can finally feel like she belongs.

But on the day of the ceremony, her blood runs gold, the color of impurity–and Deka knows she will face a consequence worse than death.

Then a mysterious woman comes to her with a choice: stay in the village and submit to her fate, or leave to fight for the emperor in an army of girls just like her. They are called alaki–near-immortals with rare gifts. And they are the only ones who can stop the empire's greatest threat.

Knowing the dangers that lie ahead yet yearning for acceptance, Deka decides to leave the only life she's ever known. But as she journeys to the capital to train for the biggest battle of her life, she will discover that the great walled city holds many surprises. Nothing and no one are quite what they seem to be–not even Deka herself.

🌸Why I'm excited to read it: Let's be honest. All YA lovers are ecstatic when the girl protagonist is found to be different than normal—and that's the very thing that makes them a protagonist. The fact that Deka's blood is gold and the villagers condemn her rather than praise her (she's a near-immortal! How is that not amazing?) makes me question the society that Deka lives in. I am also curious about what the consequence worse than death would be because it's not this poor girl's fault that her blood isn't red. Since this is the first book in the Deathless series, I guess we'll just have to wait and see!
---
🌸3.

HONEY GIRL

🌸
🌸 Title: Honey Girl
🌸Author: Morgan Rogers
🌸Release Date: February 23rd, 2021
🌸Genre: Adult, Romance, Contemporary, LGBT, Fiction
🌸Synopsis: With her newly completed Ph.D. in astronomy in hand, twenty-eight-year-old Grace Porter goes on a girls' trip to Vegas to celebrate. She's a straight-A, work-through-the-summer certified high achiever. She is not the kind of person who goes to Vegas and gets drunkenly married to a woman whose name she doesn't know…until she does exactly that.
This one moment of departure from her stern ex-military father's plans for her life has Grace wondering why she doesn't feel more fulfilled from completing her degree. Staggering under the weight of her father's expectations, a struggling job market and feelings of burnout, Grace flees her home in Portland for a summer in New York with the wife she barely knows.
In New York, she's able to ignore all the annoying questions about her future plans and falls hard for her creative and beautiful wife, Yuki Yamamoto. But when reality comes crashing in, Grace must face what she's been running from all along—the fears that make us human, the family scars that need to heal and the longing for connection, especially when navigating the messiness of adulthood.
🌸Why I'm excited to read it: Phew. Okay. First off, getting a Ph.D. at 28 is amazing, especially in astronomy?! I'm already excited because I don't think I could ever have the patience to ever get a Ph.D. I also love the idea that this girl is someone who is strict on herself and doesn't let herself get carried away…until she does. And that is all the more reason to read Honey Girl; I want to find out why she decides to move in with her wife that she barely knows. We're given brief reasons in the description (stern ex-military father, not feeling fulfilled from her degree, etc) but I want to break that bubble and get to know Grace!
---
🌸4.

OFF THE RECORD

🌸
🌸 Title: Off the Record
🌸Author: Camryn Garrett
🌸Release Date: May 18th, 2021
🌸Genre: YA, Contemporary, LGBT, Fiction
🌸Synopsis: Ever since seventeen-year-old Josie Wright can remember, writing has been her identity, the thing that grounds her when everything else is a garbage fire. So when she wins a contest to write a celebrity profile for Deep Focus magazine, she's equal parts excited and scared, but also ready. She's got this.
Soon Josie is jetting off on a multi-city tour, rubbing elbows with sparkly celebrities, frenetic handlers, stone-faced producers, and eccentric stylists. She even finds herself catching feelings for the subject of her profile, dazzling young newcomer Marius Canet. Josie's world is expanding so rapidly, she doesn't know whether she's flying or falling. But when a young actress lets her in on a terrible secret, the answer is clear: she's in over her head.
One woman's account leads to another and another. Josie wants to expose the man responsible, but she's reluctant to speak up, unsure if this is her story to tell. What if she lets down the women who have entrusted her with their stories? What if this ends her writing career before it even begins? There are so many reasons not to go ahead, but if Josie doesn't step up, who will?
From the author of Full Disclosure, this is a moving testament to the #MeToo movement, and all the ways women stand up for each other.
🌸Why I'm excited to read it: There is so much going on here and I am here for it. This book yearns to question what is right and wrong; is she right to tell the stories of these women, or is it their secret to keep? What if she can help them by telling their stories? What if it just makes things worse? I have so many questions, and obviously they can only be answered when I read it (ohmygod it releases in May – Netgalley please let me have an ARC!).
---
🌸5.

BLOOD LIKE MAGIC

🌸
🌸 Title: Blood Like Magic
🌸Author: Liselle Sambury
🌸Release Date: June 15th, 2021
🌸Genre: YA, Fantasy, Fiction, Paranormal, Contemporary
🌸Synopsis: After years of waiting for her Calling—a trial every witch must pass in order to come into their powers—the one thing Voya Thomas didn't expect was to fail. When Voya's ancestor gives her an unprecedented second chance to complete her Calling, she agrees—and then is horrified when her task is to kill her first love. And this time, failure means every Thomas witch will be stripped of their magic.
Voya is determined to save her family's magic no matter the cost. The problem is, Voya has never been in love, so for her to succeed, she'll first have to find the perfect guy—and fast. Fortunately, a genetic matchmaking program has just hit the market. Her plan is to join the program, fall in love, and complete her task before the deadline. What she doesn't count on is being paired with the infuriating Luc—how can she fall in love with a guy who seemingly wants nothing to do with her?
With mounting pressure from her family, Voya is caught between her morality and her duty to her bloodline. If she wants to save their heritage and Luc, she'll have to find something her ancestor wants more than blood. And in witchcraft, blood is everything.
🌸Why I'm excited to read it: Again, this girl loves some magic, but will you look at that cover? It's absolutely gorgeous (am I bias because it's purple a pink? Mayyybeee…)! Okay okay, besides the cover, the premise of this book is so interesting: Voya has to kill her first love in order to come into her powers as a witch. I wonder how she failed her first Calling, and why in the world does she have to kill her first love? Are witches not allowed to be in love, or is it more of a dedication test? I'm so curious about all of this and I can't believe I have to wait until June to know!
---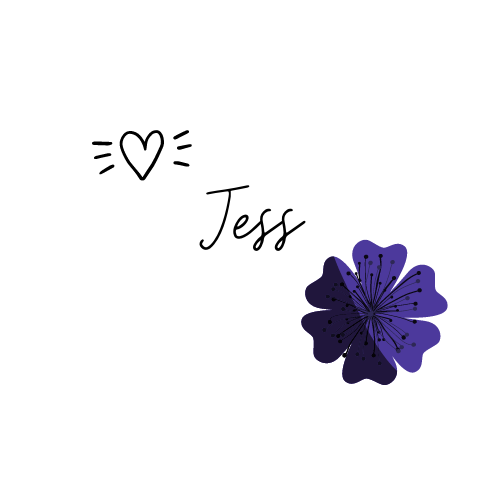 The fight is never over. The BLM isn't finished once the topic isn't trending.

Here are some ways to help.